Heads up: If you're looking for all the nitty-gritty details of the subscription, click here. This blog is a bit of insight into what this subscription is at it's heart…
————
When I began my journey into discovering herbs, I knew immediately that I wanted to share all the plant magic I could with others.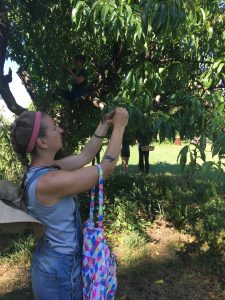 See, I'm a teacher at heart. I love learning, and I love sharing what I've learned. I actually spent 8 years in the classroom, sharing art with children. And then spent time sharing that with adult learners as well. Creating a space for learning is a practice that fills my soul.
So how to share this special plant magic? How could I ensure that others could experience a variety of plants, in a variety of forms, while connecting with the plants as well?
Enter… the Herbal Subscription Box. It started 3 years ago, right as we had started Forage+Salvage. The first Subscription was small and humble, but it was a starting point in this journey, and I am thankful to my first subscribers!
It was based on the idea of community-supported-agriculture, or CSA's, where customers pay the farmers upfront for produce that will be coming during the growing season. This allows the producer to have money upfront for preparation, planting, supplies, and harvest. So with this subscription, you're allowing your herbalist to have the means to create garden beds, harvest plants, make preparations, study, and make medicine.
Since beginning this subscription service, it has grown, becoming a bi-monthly subscription, with subscribers all over the country, including scholarship subscriptions. And now this year, it will finally feature homegrown herbs straight from my garden!
This new subscription box will feature a lot more opportunities for engagement and education- two areas of growth I've identified with humbling experience, and the gracious feedback I've received from my subscribers.
I've also heard that you want a way to keep medicine on hand, especially when it comes to our signature products- the Tinder Tonic Fire Cider and the Elderberry Syrup. So this new subscription will keep you supplied with both, having them at the ready, supporting your everyday wellness routines + strategies.
And I'm excited about the new little 'zines that will be included in each box! A tiny token of my creativity, I hope it is a useful educational + intentional offering.
Best of all, we are able to use this Subscription Box as a way to give back to our community. In the past we've offered scholarship boxes, and new this year, we will be able to use some of the proceeds to benefit community organizations that support plant reparations and land sovereignty.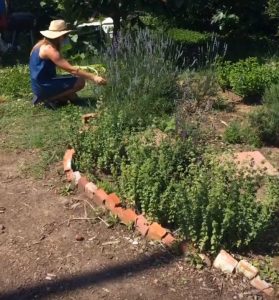 I have a lot of vision of where I'd like to take the subscription next. Of ways that it can be of service for you + others. And with your continued support, I'm excited to see where we can take this.
I hope you can feel the love that comes with each box.