Our much sought-after yearly offering, featuring homegrown, small-batch herbal creations.

While the chance to become a VIP Subscriber for the 2020-2021 Herbal Subscription Box has passed, there may be opportunities to purchase other curated herbal boxes and handcrafted products. Visit our shop to browse all our available items.
the all-new

HERBAL SUBSCRIPTION BOX
Are you interested in herbal support + solutions in your everyday life?
Are you tired of relying on conventional medicine, and dealing with problematic side effects?
If you can't find what you need on those drugstore shelves, or if you're just tired of looking at the same old medicine cabinet full of pills?

This subscription brings you trusted natural sources for plant medicine for you and your family. You'll find practical, everyday ways to integrate plant medicine, and find useful alternatives to the traditional medicine cabinet. 
It is possible to utilize plant medicine in your daily life, to feel better about the products you are using on yourself, and your family. It is possible to deepen your connection to plants and to the earth, and feel confident in the medicine it provides for you.
What is the Herbal Subscription Box?
It's a subscription service, based on the idea of customer-supported agriculture, that delivers five bi-monthly boxes to your door and features small-batch, hand-crafted plant medicine you can utilize to enhance your everyday life. 
What's included in the Subscription?
All 5 boxes will include 3 products…For example: a 4 oz Syrup, a 1 oz Tincture + a 1 oz Salve, along with a *bonus* handcrafted item. Each box will contain a 'zine with details on ingredients and how to use the products. Delivery is included. And part of the proceeds benefit community-based organizations!
Boxes will ship: November, January, March, May + July
But there's even more included this year!  
TWO virtual educational webinars
FREE SHIPPING on all shop orders
VIP Subscriber-only emails
Q+A session with Leah
special products available only through subscription
all-new packaging
What's NEW for the 2020-2021 Subscription?
-Each box will contain either one of our signature immunity-enhancing formulas-

the Tinder Tonic Fire Cider OR the Elderberry Syrup!

 
-Asheville locals receive $40 off subscription price!*
-Subscribers will receive FREE SHIPPING on all other shop orders!
-all new packaging
-PLUS an invite to TWO virtual webinars and exclusive VIP emails! 
*must have address within AVL city limits.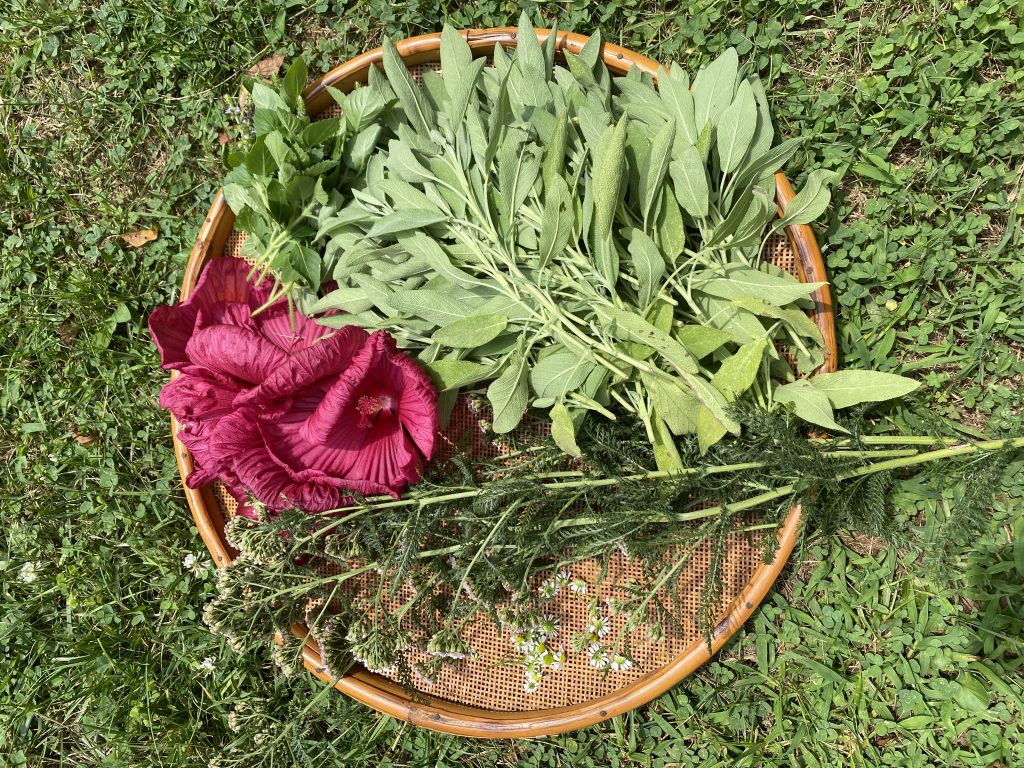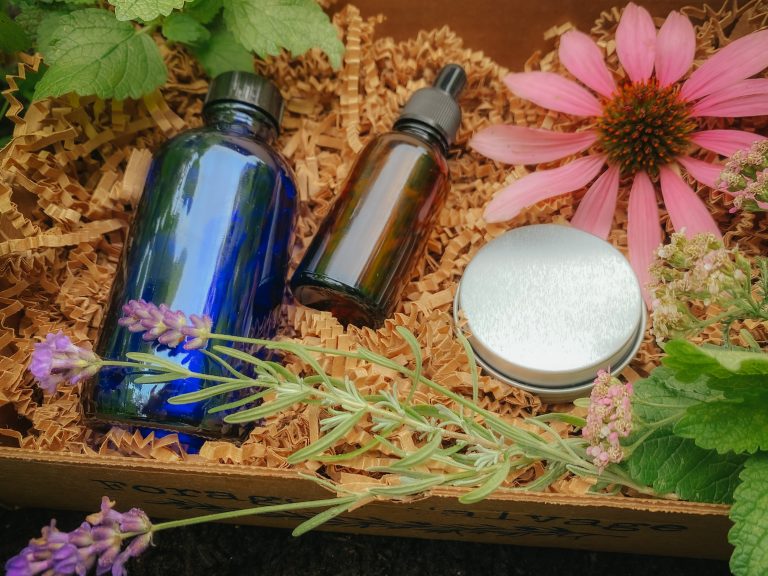 This Herbal Subscription Box from Forage + Salvage is such a delight! Every product is lovingly handcrafted by Leah and Ryan - I really appreciated all the personal touches and information that accompanied the products. Leah makes the only Elderberry Syrup I'll take, and I would bathe in their Room + Linen Refresher Spray if I could. I've learned so much more about herbs and how to use them in everyday life and I'm so grateful to Leah for sharing her knowledge!
I loved being surprised with the box every other month and the fact that offerings were appropriate for the time of year.
I joined the herbal subscription box to support the beautiful family who runs Forage & Salvage and also had hopes of learning more about herbal health support. The subscription exceeded my expectations! I loved products from every box and it was a bonus that many of the products were items my entire family (small children) could use! My 3 year old loved the lemon balm glycerite and I loved knowing the products came from a safe place. I also learned a lot about different herbal uses thanks to the information provided with each box. I will continue to use their products and to give these products as gifts!
It was a surprise each month! Always felt relevant and perfectly timed.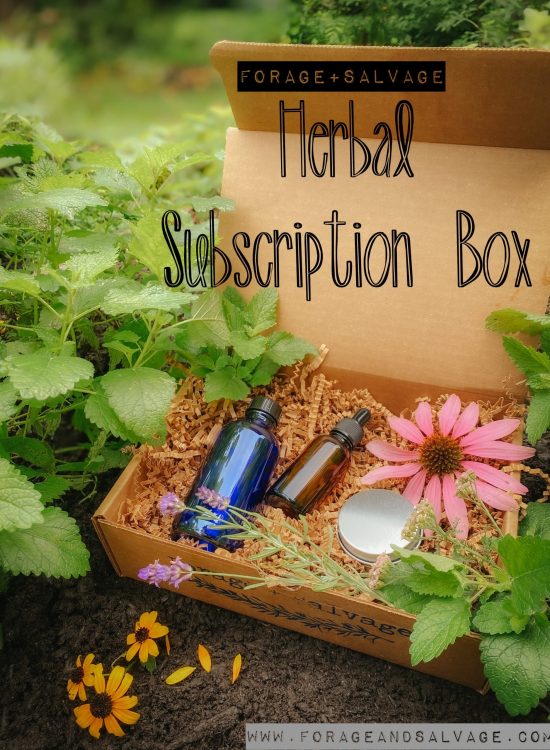 With your Subscription, you'll receive:
a bi-monthly box (5 total) containing:
4oz Tinder Tonic Fire Cider OR Elderberry syrup
Two additional herbal products (such as a 1oz tincture or 1 oz herbal salve) made from homegrown + locally sourced herbs
a BONUS handcrafted special item to enhance your everyday
information 'zine designed exclusively for each box
Value: over $250
PLUS you'll also receive:
FREE SHIPPING on all F+S Shop orders, anytime!
invites and free access to TWO educational webinars on herbs for your everyday life
exclusive VIP emails to complement the box that month
live Q+A with Leah, the herbalist behind the subscription
access to products available only through the subscription, and not in our shop
custom care packaging
free shipping to your door
Value: $120, but included for FREE! for you when you become a subscriber!
*Asheville Locals enjoy a generous discount! 
VERY limited quantity available.
This will be our 3rd year bringing you the Herbal Subscription Box, and it truly grows so much each year. For 2020-2021 Subscribers, this collection will bring you special medicine not found in our shop, featuring the freshest homegrown, hand-harvested herbs right here from our gardens in Asheville, North Carolina.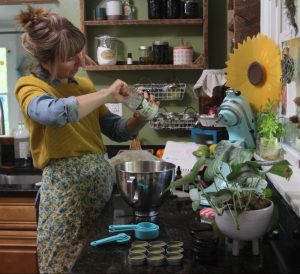 Hi, I'm Leah (she/her).
I'm a folk herbalist, gardener, and educator. 
 I've always had a love of the outdoors, and grew up making things from mud, plants, and leaves.
My studies in herbalism re-connected me to this childlike love of the earth and built my respect for plant wisdom + healing.
I love building my apothecary with homegrown herbs, hanging out with the chickens, and trying new recipes. You can often find me hiking around the mountains of Western North Carolina with my partner, and 18-month old son, Everest. 
My practice focuses on building + nourishing the stressed out system, and integrating practical herbal medicine for the everyday person.  
Have questions about the Subscription Box? just fill out the form below and I will get back to you shortly!